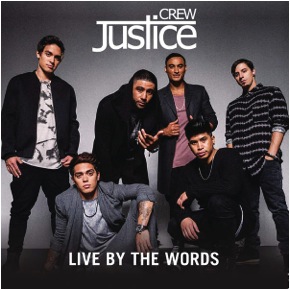 Ride Until The Sun is a song by Justice Crew from their debut album, Live By The Words. It is the twelfth and final track on the album.
Lonely hearts and highways
All driving at the same pace
Don't slow down while we're still young (Do, do, do, do, do)
Broken lies and concrete, are frozen under our feet
Let's fill them in while we're still young (Do, do, do, do, do)
We were born to ride
Want you by my side, chasing paradise

Tonight let's ride (hey)
Tonight let's run (hey)
Tonight let's ride until the sun
I'll take the wheel (hey)
Be my shot gun (hey)
Tonight we'll ride until the sun
And it's only just begun

(Ride with me)


Ad blocker interference detected!
Wikia is a free-to-use site that makes money from advertising. We have a modified experience for viewers using ad blockers

Wikia is not accessible if you've made further modifications. Remove the custom ad blocker rule(s) and the page will load as expected.